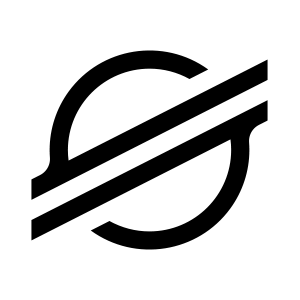 Stellar (XLM) Price Index
USD
EUR
GBP
INR
AUD
JPY
BNG
CZK
DKK
HUF
PLN
RON
SEK
CHF
ISK
NOK
HRK
RUB
TRY
BRL
CAD
CNY
HKD
IDR
ILS
KRW
MXN
MYR
NZD
PHP
SGD
THB
ZAR
AED
AFN
ALL
AMD
AOA
ARS
AWG
AZN
BAM
BBD
BDT
BHD
BIF
CUC
BND
BOB
PAB
BTN
BWP
BYN
BZD
CDF
CLP
COP
CRC
CUP
CVE
DJF
DOP
DZD
EGP
ERN
ETB
FJD
JEP
GEL
GHS
GMD
GNF
GTQ
GYD
HNL
HTG
IQD
IRR
JMD
JOD
KES
KGS
KHR
KMF
KPW
KWD
KYD
KZT
LAK
LBP
LKR
LRD
SZL
LYD
MAD
MDL
MGA
MKD
MMK
MNT
MOP
MRO
MUR
MVR
MWK
MZN
NAD
NGN
NIO
NPR
OMR
PEN
PGK
PKR
PYG
QAR
QAR
RSD
RWF
SAR
SBD
SCR
SDG
SHP
SLL
SOS
SRD
STD
SYP
TJS
TMT
TND
TOP
TTD
TWD
TZS
UAH
UGX
UYU
UZS
VEF
VND
VUV
WST
XAF
XCD
XDR
XOF
XPF
YER
ZMW
24h Low / High

1m Low / High

1y Low / High
Stellar Price Statistics
Market Cap
$4,392,156,999
24h low / 24h high
$0.08555 / $0.09175
1m low / 1m high
$0.08647 / $0.09225
1y low / 1y high
$0.07113 / $0.1149
XLM

to

USD

Converter

From
BTC
ETH
USDT
XRP
LTC
TRX
DOGE
EOS
NEO
MANA
FCT
XLM
DASH
DOT
XMR
OMG
BCH
LSK
ETC
XTZ
STX
STEEM
BTS
DGB
ZEC
SYS
AMB
ENJ
XEM
BNT
ZRX
XVG
ARDR
DCR
FUN
TIME
SNC
LEO
BTM
VIB
SC
CVC
BTG
REP
GAME
AVT
GBYTE
BCN
GRS
PAY
RDD
MCO
LBC
MAID
PPC
SMART
NXT
CND
NTRN
XUC
DCN
PAC
SUB
XDN
EVX
EMC
NYC
XAU
To
USD
MXN
BTC
ETH
CAD
INR
PHP
EUR
JPY
GBP
AUD
KRW
BRL
PLN
AED
CHF
IDR
NOK
CZK
HUF
BYN
HKD
ISK
DKK
VND
EGP
MYR
RUB
PKR
JMD
SGD
NGN
NZD
OMR
AFN
GHS
BAM
KWD
QAR
BDT
SEK
THB
SAR
LKR
PEN
ILS
BHD
LAK
CUP
CNY
ZAR
ETB
HRK
COP
TRY
MKD
ERN
IRR
XOF
NAD
ARS
IQD
GTQ
DOP
AOA
MMK
KES
GEL
SDG
ALL
MAD
ZMW
GYD
UAH
MUR
TND
TWD
HTG
NPR
BWP
CDF
CRC
SLL
AMD
YER
SYP
RSD
UGX
CUC
RON
FJD
GMD
DZD
TZS
BSD
BOB
BGN
JOD
KHR
CLP
LBP
AZN
XPF
XCD
MOP
PAB
RWF
BTN
TJS
TTD
SOS
NIO
MZN
GNF
AWG
BBD
UYU
HNL
LRD
MNT
WST
SZL
MWK
BIF
KZT
MGA
XAF
LSL
VUV
CVE
LYD
MVR
UZS
TOP
MRO
BND
STD
PGK
PYG
KPW
MDL
SRD
DJF
XDR
KYD
BZD
JEP
FKP
IMP
BMD
GIP
KGS
SBD
SCR
GGP
KMF
SHP
TMT
Stellar Markets
| Name | Last | High | Low | Change 24H% | Volume | Time |
| --- | --- | --- | --- | --- | --- | --- |
| Kraken | $0.09 | $0.09 | $0.09 | -4.17% | 3,950,790 XLM | 09:57 PM ET |
How to buy Stellar (XLM)
Over the last decade, cryptocurrencies have gained popularity both as an investment option and as a method of sending money to somebody. Though we've talked much about Stellar, it may still be tricky to buy XLM. Here is how you can do that.
1. Through the crypto exchange or investing platform
Today, not many traditional brokers and banks give their clients an opportunity to buy or sell Stellar. However, you can do it at crypto exchanges. To buy Stellar you should follow the steps below:
Choose the crypto exchange or investing platform.
Register and verify your identity.
Fund your account.
Choose the storage method.
Even though most crypto exchanges work the same way, they may have different fees, coins available, and safety features. Additionally, pay attention to deposit and withdrawal terms.
After you buy your first Stellar, you need to choose the way to store it. You can do it in 3 ways: a trading platform (crypto exchange) account, a how wallet and a cold wallet. It's recommended to keep on your platform account only the balance you are planning to trade soon. For large sums and long-term investments consider using hot or cold wallets. When you use a hot wallet, your wallet key is generated online and your funds are stored on an online-connected device. A key to a cold wallet (or a hardware wallet) is stored on the device not connected to the Internet or even on paper (a paper wallet). Cold wallets are much more secure, but require some hardware knowledge and more responsibility for the device's physical safety.
2. At Bitcoin (not only) ATMs
In the US more and more crypto ATMs are opening in many states. Despite the name "Bitcoin ATM", you can buy and sell other cryptocurrencies as well. To buy Stellar in crypto ATM you'll need to insert cash, which will be used to purchase Stellar.
3. Invest in crypto-related companies
If you want to invest in Stellar without taking on so much risk, you may invest in publicly traded companies that operate directly with cryptocurrencies (PayPal, Coinbase), supply hardware for mining (Nvidia), or simply have a portion of crypto on their balance (Square).
4. Wait for Crypto ETFs
An ETF (Exchange-Traded Fund) is a "basket" of securities which is traded on a stock exchange. The price of an ETF changes corresponding to its components, but because of the large number of securities in the fund, an investor diversifies the portfolio hence hedging risk and decreasing potential losses.
Because of crypto regulation issues, at the moment, there are several crypto ETFs that are being reviewed by the SEC (the U.S. Securities and Exchange Commission). Some of them may include Stellar and may be available to the public within a short period. Bookmark Myfin.us in order not to miss the moment when you can buy ETFs with Stellar.
What are the main Stellar financial metrics to look at
When you think of buying Stellar we recommend paying attention to the following financial metrics:
Stellar price – the current price on the market, at which you can sell or buy XLM right now.
Market capitalization – the total number of circulating XLM coins multiplied by the current Stellar value.
Trading volume – the total value of XLM traded within the period.
Circulating supply – the total number of Stellar in the market or private hands.
Daily price change – the change of XLM price within 24h.
Monthly price change – the change of Stellar price compared to 30 days ago.
| | |
| --- | --- |
| Price: | $0.08784 |
| Market capitalization: | $4,392,156,999 |
| Trading volume: | $7,689,410 |
| Circulating supply: | 50,001,787,330 |
| Daily price change: | $-0.00306 (-3.36634%) |
| Monthly price change: | $-0.00448 (-5.1%) |
You can easily compare Stellar metrics to other cryptocurrencies here.
What is the Stellar price prediction for 2025
When investing in Stellar (and other currencies) keep in mind that nobody can predict its exact price. Instead of doing this, you should focus on the fundamentals, such as trends, regulations, common sense, etc. Ask questions: what is the core Stellar value, what is the driving force for XLM price, who will buy Stellar in the future and for what purpose.
According to the Fortune Business Insights study the average annual growth rate for the cryptocurrency market in 2021-2028 is expected to be 11.1%. So there is a chance that the price of Stellar will rise by 52% by the end of 2025.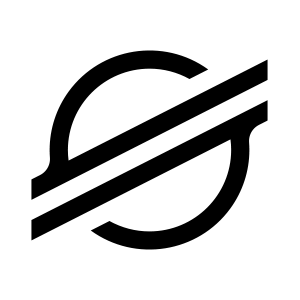 Stellar price