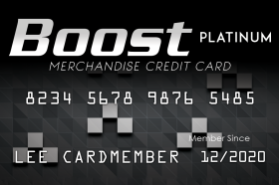 Annual Fee:
See website for details*
Сredit score
No Credit History to Poor (0-579)
Details:

The Merit Platinum Card is an online shopping card for people with bad credit or no credit.

The card provides you with a merchandise credit line of $750*.
Pros:

Fast and Easy Application

Cons:

Valid at the Horizon Outlet store
Benefits:

$750 Merchandise Credit Line*;
No Employment or Credit Check.
View all Merit Platinum details
Apply now
On Meritplatinum's website