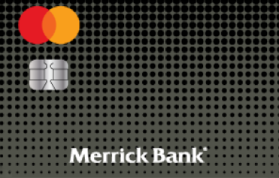 Annual Fee:
$0 - $72 annually
Regular APR:
21.70% - 30.70% *Variable
Сredit score
No Credit History to Excellent (0-799)
Issuer name:

Merrick Bank

Details:

The Merrick Bank Double Your Line® Mastercard® is good for people looking to build or rebuild credit.

Double your credit line by making at least your minimum payment on time each month for the first 7 months your account is open.

The APR for purchases is 21.70% - 30.70% (Variable). The card's annual fee: $0 - $72 annually.

Credit lines range from $550 - $1,350 which double to $1,100 - $2,700 after your account qualifies. No security deposit required.
Pros:

Double your credit limit
Free monthly FICO Score access

Cons:

Annual Fee
Foreign Transaction Fee
Benefits:

$0 Fraud Liability;
Double Your Line®;
Exclusive Platinum Mastercard® Benefits.
View all Double Your Line® Mastercard® details
Apply now
On Merrick Bank's site