Apply now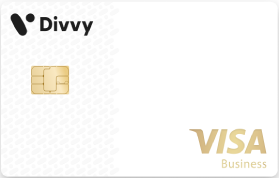 Credit score
Fair to Excellent (580-799)
Rewards Rate:

2x - 7x:
Points on restaurants.
2x - 5x:
Points on hotels.
1.5x - 2x:
Points on recurring software subscriptions.
1x - 1.5x:
Points on everything else.
Issuer name:

Cross River Bank

Details:

The Divvy Card is a corporate credit card.

The Divvy Card earns 1-7x rewards, but it doesn't offer a sign-up bonus.

Points can be redeemed for travel, gift cards, statement credits or cash back.
Benefits:

Unlimited creation of virtual cards;
Scalable credit line;
Employee cards for everyone;
Enforceable budgets;
Expense reports.
Apply now
On Cross River Bank's site