Capital One Platinum Credit Card best for Without SSN
Learn more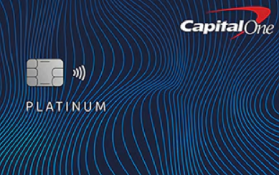 Regular APR:
30.74% Variable
Credit score
Balance Transfer APR:

30.74% Variable
Issuer name:

Capital One

Details:

The Platinum Mastercard is a contactless credit card from Capital One promoted mostly as a vehicle for improving one's credit (or building it from scratch). Regardless of your score, the variable APR is set at 30.74%. Responsible behavior can lead to doubling your credit limit after half a year. The absence of an annual fee is a huge relief with respect to competitors like Surge® Platinum Mastercard®. In addition, foreign transactions aren't charged any fees like domestic ones.
Pros:

No annual fee. This is a huge advantage over its competitors like Surge.
No foreign transactions fee. Frequent travelers will especially appreciate this point.
Credit limit automatically doubles in six months.
Contactless chip. You can pay instantly and conveniently on terminals.

Cons:

APR is above the market average. If your credit score permits it, you may find better luck elsewhere.
No rewards program.
Benefits:

No Foreign Transaction Fees;
$0 Fraud Liability;
ATM Location Services;
Emergency Card Replacement;
Autopay;
24/7 Customer Service.
View all Platinum Mastercard details
Learn more
on our partner's site